Privacy statement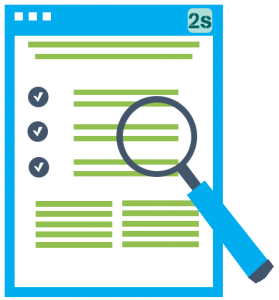 Introduction
In this privacy statement you read everything about the way your personal data is collected and how it is handled. This explains where your data is stored, and for which purposes your data is stored. In addition, you will also find all your rights regarding your data and how you can make use of these rights.
The privacy statement will sometimes be changed by, for example, legislative changes. It is therefore advisable to periodically consult the statement.
Jaco Kramer
2-some
1.  2-some
You are currently reading the privacy statement of 2-some.
There are situations where your data is collected by 2-some. It is therefore good that you know what is being done and how you can indicate your wishes about your data. This statement is about this.
If you are uncomfortable about the use of your data by 2-some, feel free to contact us!
Tel.: +31 485 520 322
e-mail: jaco.kramer@2-some.com
Trade number 17140772
VAT number NL8128 53 672 B01
2.  For what purpose and on what basis we process personal data
For several purposes, personal data is processed by 2-some. These are explained below.
Handling our and your invoices
To call you, to be able to text you, or to e-mail you if this is necessary to be able to carry out our services
To be able to execute our services
To be able to offer and sell (textile) machines as an agent
And 2-some also processes personal data if we are legally obliged to do so, such as information that we need for our tax return
All data will only be processed to execute the agreements that are entered into, or on the basis of legitimate interests, or with your explicit permission.
3.  Personal data that we process
Company name
First and last name
Address data
Phone numbers
Fax Number
E-mail address
Website
How, where and when we came into contact with you
Other personal data that you actively provide, for example in correspondence and by telephone
And in some cases the bank account number and the VAT number
4.  How do we collect your personal data
Via our contact form on our website
Your data will be collected when you contact 2-some via the website. This form, however, only asks for the necessary information to be able to offer a proposal or a service, such as your name, telephone number, e-mail address and your message.
Business cards
if you give us a business card, we will collect the details of your business card so that we can contact you.
The data that we collect may come from public sources such as an exhibition catalogue.
Analytics
The website of 2-some collects your data to improve the website. This is done with Google Analytics.
These data are anonymous and are therefore not tied to your personal data.
The information that is collected is e.g. the duration of your website visit or the pages you visit a lot.

your IP address becomes anonymous before it goes to Google, the last octet of the IP address is masked,
the data is not shared with Google,
the data are not shared with Google for advertising purposes,
the function for User IDs is disabled so that surfing on different devices and multiple sessions cannot be linked.
In addition, we have concluded a processor agreement with Google.
5.  Automated decision-making
2-some does not make decisions based on automated processing.
6.  Storage period
Your data will be retained for a longer period by 2-some, but never longer than is necessary for carrying out activities, unless we must keep your data for longer because of a statutory regulation.
7.  Sharing personal data with third parties
2-some shares personal data with various third parties if this is necessary for the execution of the agreement and to meet any legal obligation. With companies that process your data in our assignment, we conclude a processor agreement to ensure the same level of security and confidentiality of your data. 2-some remains responsible for these processing operations.
In addition, 2-some provides your personal data to other third parties if that is necessary for the execution of an assignment. We only do this with your express permission.
What we don't do:
Your details will never be sold to third parties
We do not use share buttons for our web pages like, among others, Facebook, Twitter, Linked-In or Xing since it will transfer your data directly to these sites
We do not use WhatsApp (from the moment they became a part of Facebook) since we cannot control the data transfers of personal data with WhatsApp
We do not use and never used Facebook since we cannot control the data transfers of personal data with Facebook
We do not use and never used the possibility to synchronise contact and agenda data with Google and other Google devices like Android driven Tablets or Smartphones, since we cannot control data transfers of personal data with Google
We do not share contacts (personal data) with applications on our smartphones unless this information is necessary for the functionality of the smartphone, such as being able to call contacts
And we do not share contacts (personal data) with applications on our computers
8.  View, modify or delete data
You have the right to view, correct or delete your personal data. In addition, you have the right to your consent for data processing withdraw or object to the processing of your personal data by 2-some and you have the right to data portability.
This means that you can submit a request to us to send the personal information we hold to you or another organization mentioned by you, in a computer file.
You can request: access to, correction, deletion, data transfer of your personal data or request for cancellation of your consent or objection.
Send the processing of your personal data to jaco.kramer@2-some.com.
We will always verify whether this request was done by yourself.
9.  How we protect personal data
2-some takes the protection of your data seriously and takes appropriate measures to abuse, lose, unauthorized access, unwanted disclosure and to prevent unauthorized modification.
If you feel that your data is not properly secured or there are indications of abuse, please contact jaco.kramer@2-some.com.
In addition, your visit to our website is secured by a SSL certificate. This means that your connection to the 2-some website is private. You recognize this security by the https for the URL.
10. Complaints
We would also like to point out that you can file a complaint with the national supervisory authority, the Dutch Data Protection Authority called "de Autoriteit Persoonsgegevens". That is possible via the next link: https://autoriteitpersoonsgegevens.nl/nl/contact-met-de-autoriteit-persoonsgegevens/tip-ons.
Do you still have questions? Feel free to contact us via the contact details below.
jaco.kramer@2-some.nl
Merel 11
5831 MS Boxmeer
Tel.: +31 485 520 322
e-mail: jaco.kramer@2-some.com
Trade number 17140772
VAT number NL8128 53 672 B01